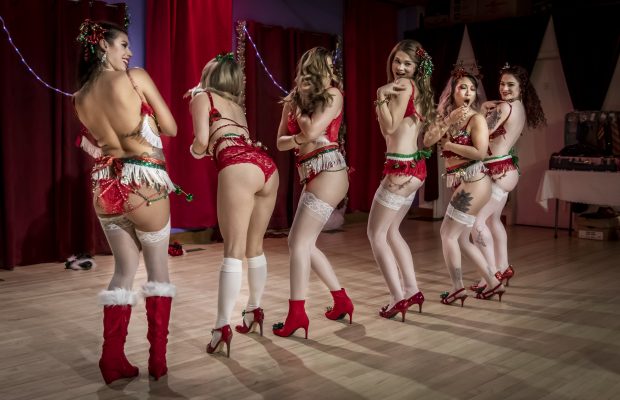 Are you Naughty or Nice? For some Xmas cheer that lasts throughout the year join Headmistress Cheripop Purr of the Rosebud Burlesque Academy for a very merry and naughty classic bump and grind class on December 11th just in time for the holiday season! Free Flow Dance Centre, 224 25th St. W. Dec 11th 7-8 pm.

Come learn how to bump and grind your way into the holiday spirit.
Registration is required.
$25 per person.
Class size is limited.
Grab your bestie and register now before it is full.
Contact freeflowdance@gmail.com to be added to the Naughty List!
Age 19+ only.
Brain Body Connection workshop series– Resumes again in spring of 2024
Please find a full listing of Brain Body Connection Workshops here!https://freeflowdance.com/events/