Join us this September at the Free Flow Dance Centre where we specialize in adult dance classes for everyone.
Offerings this fall term include:
Modern, Ballet, a variety of Burlesque, Conditioning Class, Ballroom, Yoga, Mixed Dance Tech and more.
Check out the class schedule here https://freeflowdancecentre.com/class-schedule/
Contact us to register online or stop by in person on Sept 11th between 6:30-7:30pm to see our space and join your classes. freeflowdance@gmail.com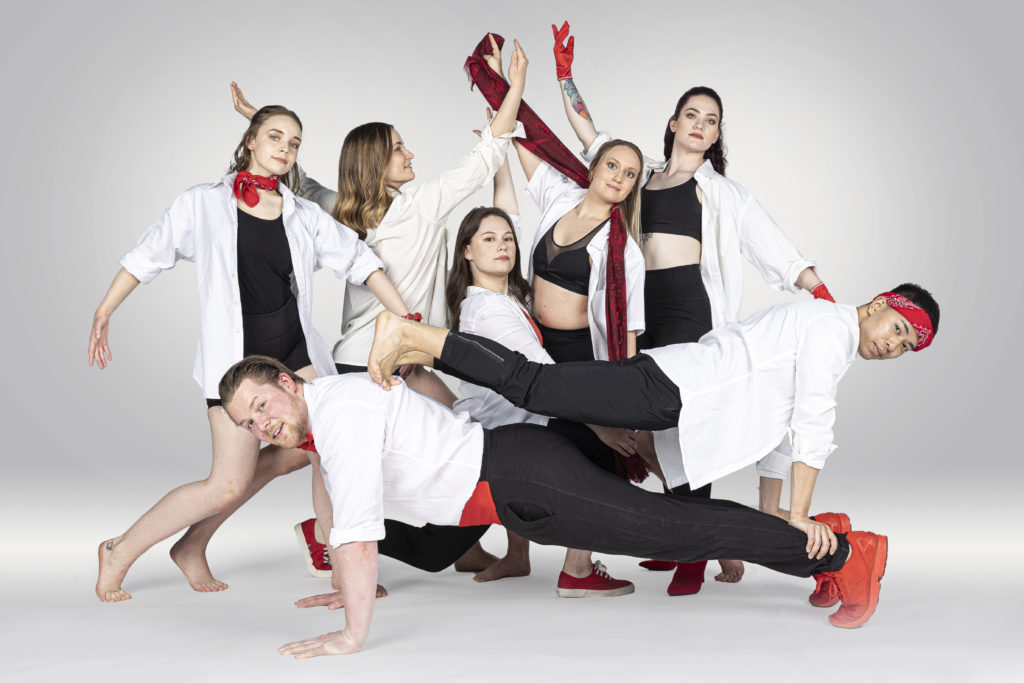 Photo by Ken Greenhorn, Dancers Aiyana Ruel, Shannon Pybus, Maggie Lucas, Taylor Zeller, Rachel Saufert, Derek Souvannavong, Philip McDermott.